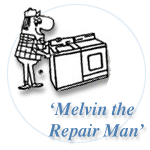 Every month or so we will offer helpful tips that you can use to maintain your appliances and prevent problems. Scroll Down to read our appliance advice each month. We want to help you do whatever you can to maintain your appliances and avoid any issues. Feel free to pass this information on to family and friends.
Laundry Lessons
Top Reasons Your Washing Machine Is Leaving Clothes Wet
Find out the top causes of a washing machine leaving laundry too wet.
Does your washing machine leave your clothes soaking wet? If you're pulling out soggy loads of laundry that take more than one dryer cycle to actually dry, there could be something wrong with your machine.
There are some things you can check very easily that just might take care of the problem.
Check the cycle used. If possible, switch to a higher-speed spin cycle
Make sure the drain hose isn't kinked or restricted.
Check the size of the load. An overloaded or underloaded washer can become unbalanced and spin at a reduced speed. Add, remove or redistribute items and start a drain and spin cycle.
Don't use an extension cord. Extension cords can cause overheating and machine shutdowns.
Causes of Suds in Washer and Tips to Eliminate
When it comes to laundry, sometimes there can be too much added to the load to assure your clothing & linens get clean. You might think extra detergent means extra-clean clothes, but that's not the case. Using too much detergent may lead to too many suds, which can leave residue on your clothes and cause serious problems for your washing machine.
Another cause of too many suds is using non-HE detergent when you've got a high-efficiency machine.
Remember to consult your owner's manual first for information on how to properly care for your specific appliance. If you seem to be doing everything right and are still having problems, call in the experts to take a look.
Past Articles:
Tips for Freezer Maintenance
A/C Tips
Washing Machine Tips
Winter Wisdom
Refrigerator Tips
Dishwasher Tips
Disposal Maintenance and Tips
Tips for Maintaining Your Oven
Dryer Fires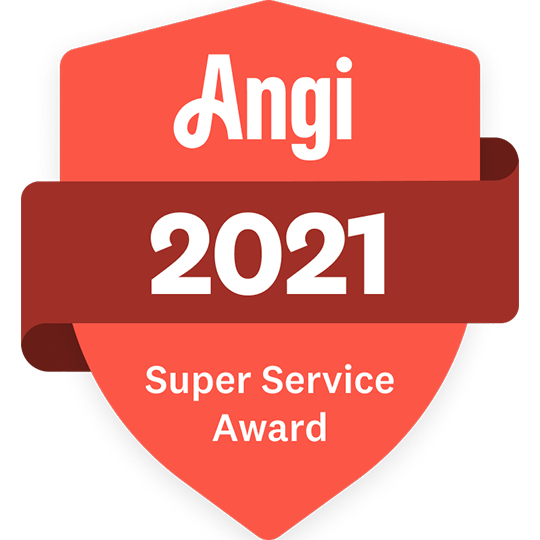 13 Years In A Row and Still Running.
Each year, Angie's List presents its Super Service Award to companies that have maintained a superior service rating. Approximately 5% of companies on Angie's List meet the eligibility requirements. We are proud to be one of them.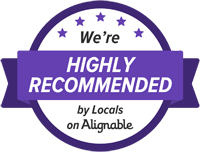 Chicago Appliance Repair is Highly Recommended status from Alignable.
View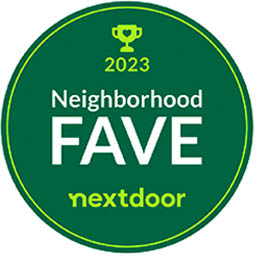 Chicago Appliance Repair is a NextDoor Neighborhood Favorite.